In some fatal cases like insulation breakdown in VCB insulator posts, short circuits of tripping/closing coils, etc. in the sub-station, the rectification usually requires hours or even days depending upon the availability. Power interruption for lengthy periods is not a very desirable situation whatever the condition inside the substation. In such cases, the operators must be intuitive enough to think out of the box to resume power supply via a temporary solution i.e. Diesel Generator.
Main Parts Of A Diesel Generator
* Diesel Engine.
* Alternator.
* Fuel System.
* Voltage Regulator.
* Cooling System & Exhaust System.
* Lubrication System.
* Battery Charger.
* Control Panel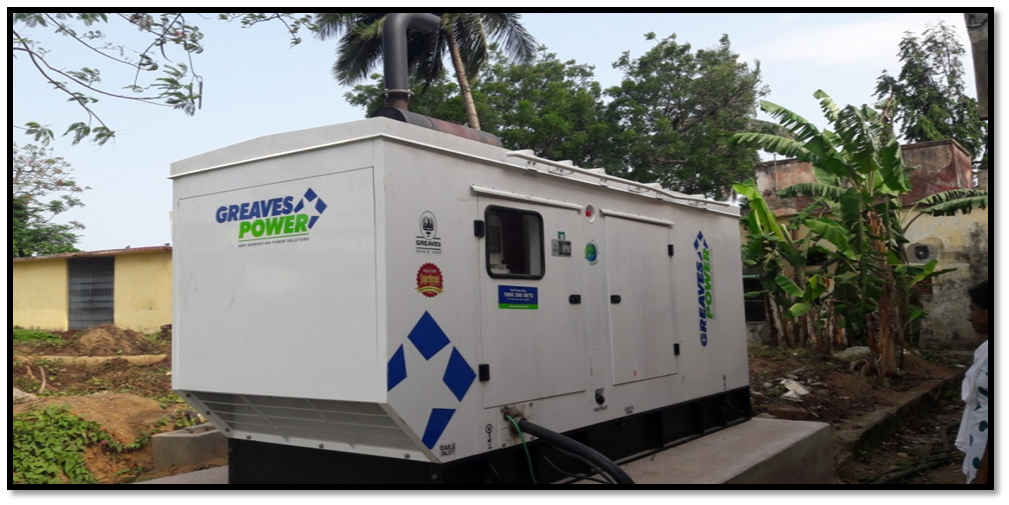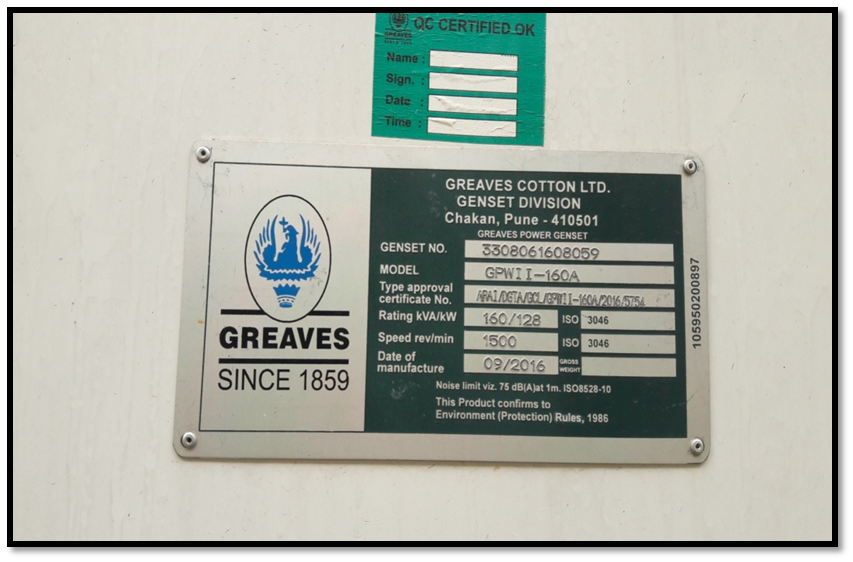 Name Plate of DG Set
ADVANTAGES OF ADOPTING DIESEL POWER
■ Low installation cost
■ Short delivery periods and installation period
■ Higher efficiency (as high as 43 – 45 %)
■ More efficient plant performance under part loads
■ Minimum cooling water requirements,
■ Adopted with air cooled heat exchanger in areas where water is not available
■ Short start-up time
Disadvantages
There is a limitation for the size of a diesel engine
The life of plants is comparatively less
Noise pollution is very high
The repair cost is very high
High lubrication cost
Operational Aspects of DG Set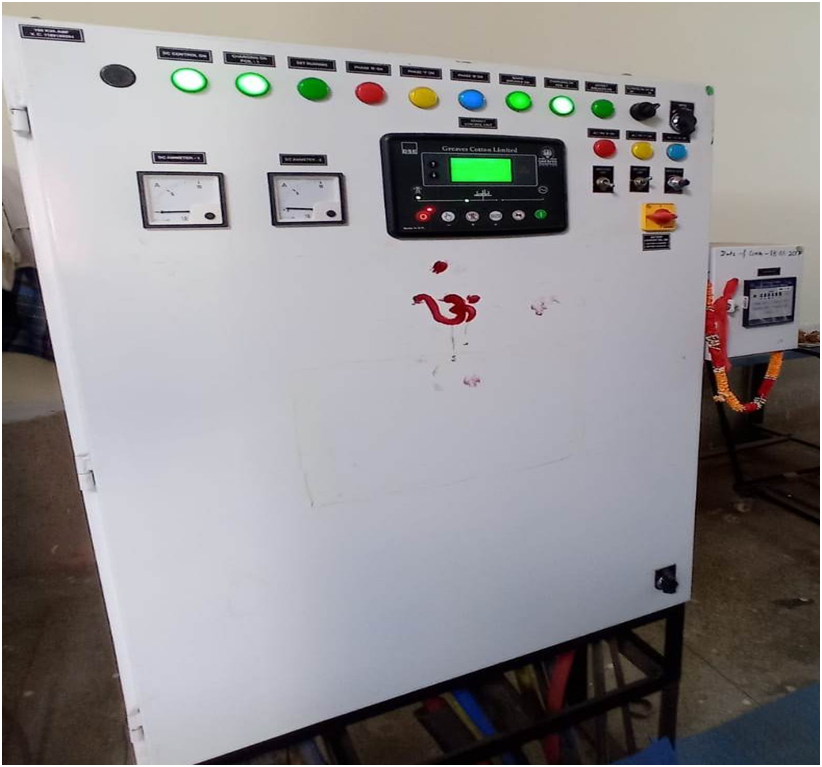 1. RED BUTTON- Used to initially stop the engine.
2. MANUAL OPERATION SELECTOR SWITCH(manual hand symbol indicated switch)- It is located closely right near the RED BUTTON switch and used to manually operate the DG SET. Press the GREEN BUTTON after switching ON the manual operation switch.
3. TOWER SYMBOL INDICATING SWITH- Usually selecting for disconnecting the Station load from Station supply to DG SET supply.
4. AUTO MODE SWITCH- Press it for automatic operation of the DG set.
5. HOOTER – Usually used for reset alarm.
6. GREEN BUTTON- For initially start the DG SET engine in manual operation mode.
7. SPEED POT –Unfortunately If the RPM of the engine is reduced below 1500 then the frequency is also reduced so to overcome this problem make it rapidly "ON & OFF" to maintain the required speed hence the frequency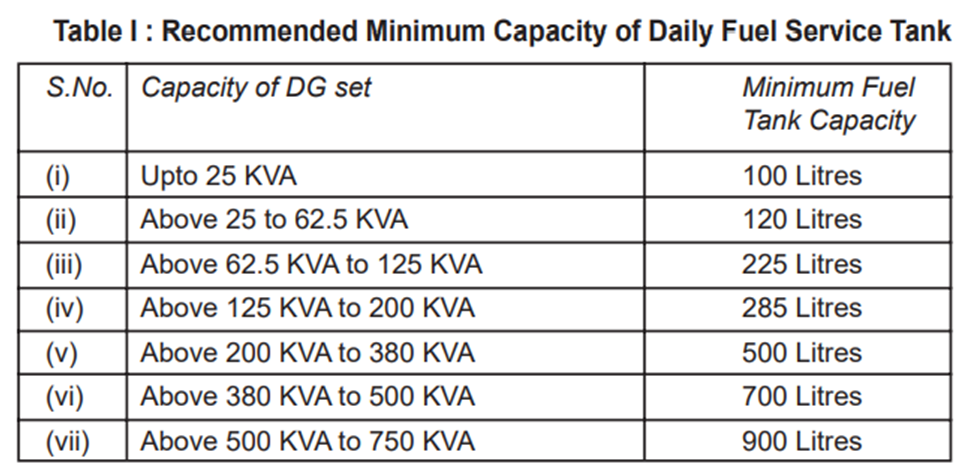 Maintenance of DG Set
During the winter season engine is jammed due to semi-solid engine oil(density increases) as in automobiles. So to heat the engine, manually operate the lever. (Up and down as shown in figure)
Maintenance Aspects
Check the battery electrolyte level. …
Cleaning and tightening the battery terminals. …
Check the terminal voltage. …
Start the generator frequently
Coolant level should be monitored
Lubrication has to be done periodically.
Energy Saving Measures for DG Sets
Ensure steady load conditions on the DG set, and provide cold, dust-free air at the intake
Improve air filtration.
Consider fuel oil additives in case they benefit fuel oil properties for DG set usage.
Calibrate fuel injection pumps frequently.
Ensure steady load conditions, avoiding fluctuations, imbalance in phases, and harmonic loads.
Carry out regular field trials to monitor DG set performance, and maintenance planning as per requirements