This electrical Insulator training course introduces basic safe operational and field diagnostics of insulators with a focus on safe operation, testing, and maintenance of the insulators normally installed in substations.
What is insulator and its types?
Insulator is a device intended for electrical insulation and mechanical fixing of equipment or conductors which are subject to electric potential differences.
Based on Material
•Porcelain
•Glass
•Polymer
•PVC
Based on Application
1. Transmission line insulators
a. Disc insulators
b. Long rod insulators
c. Line post insulators
2. Substation insulators
a. Solidcore insulators
b. Hollow insulators
3. Traction insulators
Stay arm, Bracket, 9 ton, operating rod etc.
4. Distribution insulators
Pin, shackle, guy strain etc.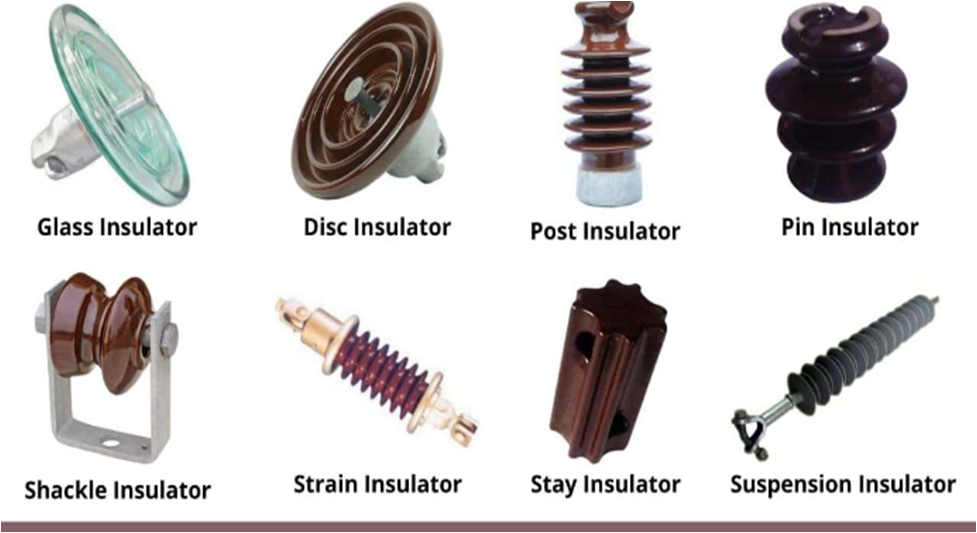 •Long rod insulators are used in high voltage transmission lines —voltages ranging from 33kV to 1200kV and Studies reveal that porcelain long rod insulators have superior electrical and mechanical properties, power arc and interference voltage behavior compared to the traditional cap & pin type disc insulators
•Porcelain long rod insulators are of solid core type "A" construction and are puncture proof. These insulators are designed to provide flexible support while at the same time ensuring that the tensile load requirements in service are met. The insulators are made of high-quality Aluminous porcelain meeting the requirements of C130 in accordance with the IEC: 60672.
• The long rod insulators are subjected to static and dynamic loads including wind load, ice load, conductor galloping, short circuit forces, etc., and are designed to withstand such loads constantly and continuously for decades.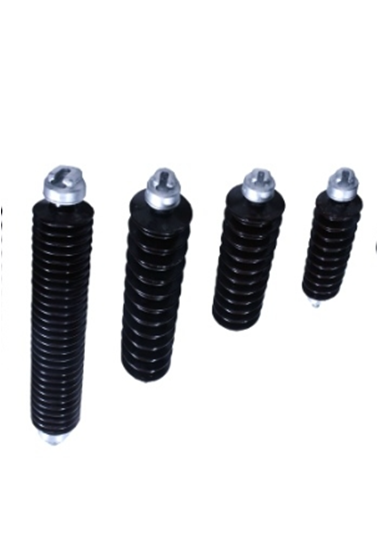 a.System voltage & Basic insulation level –Determines the height/length of the insulators.
b.Pollution level –
Defines the creepage requirements.
c. Mechanical strength –
Determines the core dimensions and the weight of the insulator.
d. Others include shed profile, end fixing methods, glaze color, the material of end fittings, etc.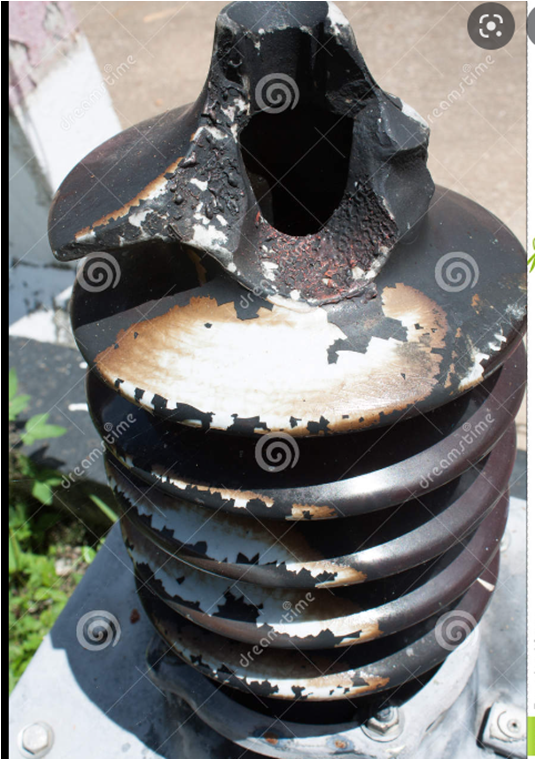 Cracking of Insulator
Defective Insulation Material
Porosity in The Insulation Materials
Improper Glazing on Insulator Surface
Flash Over Across Insulator
Mechanical Stresses on Insulator
Maintenance
•Patrolling
Pollution on the surface of the material
Flashover Mark
Broken Insulators
Checking of Arcing Horns
•Annual Maintenance
•HOT line Maintenance
•Pollution Survey