This electrical Potential Transformer(PT) training course introduces basic safe operational and field diagnostics of PTs with a focus on safe operation, testing, and maintenance of the PTs normally installed in substations.
Why do we need a potential transformer?
In order to decrease the transmission losses, after the generation of power, we step-up the voltage value in order to transmit it to a long distance. At receiving end, we again step down the voltage value and use it for our load.
Voltages in transmission lines can go up to 765kV and if we try to measure it directly on the transmission line, our instrument insulation, according to large voltage, is huge. Similarly, our measuring instrument size and cost will also be increased. This is the disadvantage of measuring direct voltages on the transmission lines. Moreover, it is not safe for the person or worker on the line.
So, we will step down the value in order to measure it easily. The size and cost of measuring instruments will be decreased. Second, we will provide proper isolation to such a high value of voltages. So, we will isolate the meter from our supply. So, we will use a transformer because it will transmit the power from primary to secondary. Secondary standard voltages are 110V with respect to the primary side. In order to get the desired secondary voltage values, we will design the N1 (Primary) and N2 (Secondary) turn ratios accordingly.
In this way, we will get two benefits:
Isolation
Step-down voltage values
Parts of Potential Transformer
Like power transformers we have different parts of potential transformers:
In the below diagram, you can see multiple parts of the potential transformer.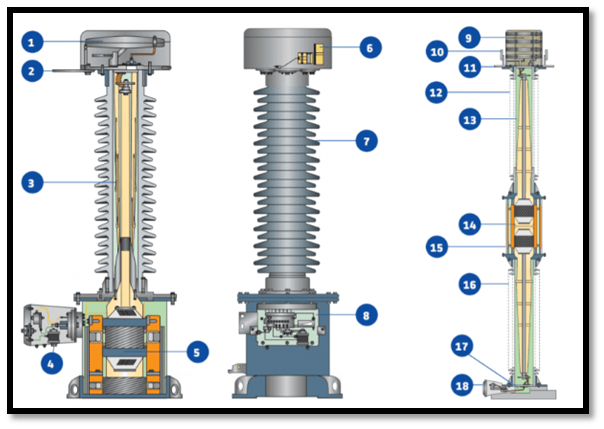 1-Expansion Bellow
2-Primary terminal
3-Bushing
4-Secondary terminal Box
5-Core assembly
6-Oil level indication
7-Insulator
8-Secondary terminal Box
9-Expansion Bellow( To absorb thermal heat)
10-Lifting eye
11-Primary terminal
12-Post type insulator
13-Bushing
14-2 Coils and assembly
15-Transformer Tank
16-Insulator
17-Air to oil seal Bock (Like a vessel or tank)
18-Secondary box
Difference between power and potential transformers:
Power transformers are designed in keeping view that it works for maximum efficiency, voltage regulation must be minimum and our overall cost must be less. Temperature rise will decide its rating value. But the potential is just an instrument transformer connected to a voltmeter. The power consumed by this transformer is quite less because the load does not consume the power. Our main concern is that primary voltage must be actually transferred to secondary according to its rating. There should be no angle difference between the primary and secondary sides.
Construction of Potential Transformer:
For its construction, we use a high-quality core with less flux density. We intend to make a small magnetizing current so we want to drop the error of the transformer. The design of the transformer is made to reduce the phase shift and voltage variation with the load. As we know it is a step-down transformer so we number of primary turns are less than the secondary.
We try to use the hard type of fiber in order to separate the coil. Then we try to design winding in such a way that it reduces leakage reactance.
Connection:
The potential transformer is connected in parallel in the main circuit. The voltmeter or wattmeter is connected in its secondary while the Power line goes in its primary side. As we have low voltage so we can measure it by using a simple meter.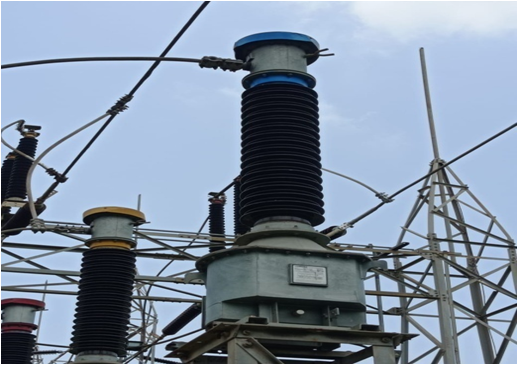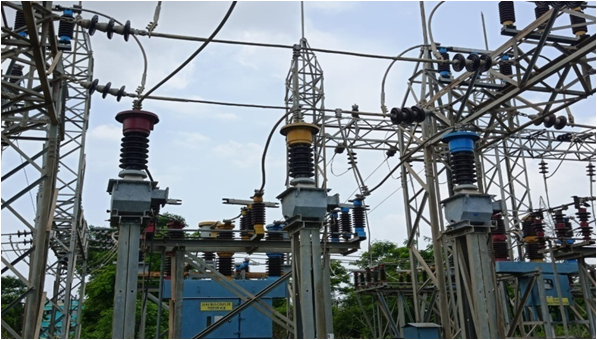 33KV POTENTIAL TRANSFORMER
Application:
They are used for multiple purposes:
Monitoring high loads
Measuring high values of voltages
Generator and feeder synchronization
Protection Purposes
Used in high power lines communication networks.