An electrical power transmission tower, commonly referred to as a power tower or simply a transmission tower, is a tall structure used to support overhead power lines for the purpose of transmitting electricity from power plants to substations or to other points in an electrical grid. These towers are typically made of steel or concrete, and they are designed to withstand the weight of heavy electrical conductors and the forces of wind, ice, and other environmental conditions.
Here are some key features of electrical power transmission towers:
Height:
Transmission towers are typically tall structures, ranging from tens to hundreds of feet in height, depending on the voltage of the power lines they are supporting. Higher voltage lines require taller towers to maintain adequate clearance from the ground and other structures.
Design:
Transmission towers are engineered structures that are designed to safely and efficiently support the weight of the electrical conductors and withstand various loads, including wind, ice, and dynamic forces caused by conductor movement. They are typically designed with a lattice or truss structure to provide strength and stability.
Insulators:
Transmission towers use insulators to keep the electrical conductors isolated from the tower structure. Insulators prevent electricity from flowing through the tower, ensuring that the power is transmitted through the overhead lines without leakage.
Foundation:
Transmission towers require sturdy foundations to anchor them securely to the ground. Foundations can be made of concrete, steel, or other materials, depending on the soil conditions and other factors at the tower site.
Line Hardware:
Transmission towers are equipped with various line hardware, including suspension clamps, strain clamps, and fittings, which are used to secure the electrical conductors to the tower and ensure proper alignment and tensioning.
Environmental Considerations:
Transmission towers are designed to withstand environmental factors such as wind, ice, and extreme weather conditions. They are also designed to minimize the impact on the environment, including considerations for wildlife, aesthetics, and land use.
Maintenance:
Transmission towers require regular inspection and maintenance to ensure their structural integrity and continued safe operation. This may include activities such as visual inspections, corrosion protection, and replacement of worn or damaged components.
Cost Estimation of Transmission Tower
The cost of a transmission tower can vary widely depending on several factors, including the type and size of the tower, the height, location, and local labor and material costs. Here are some key factors that can affect the cost estimation of a transmission tower:
Tower type and size: Transmission towers come in various types, such as lattice towers, tubular towers, and monopole towers, with different designs and materials. The size of the tower, including its height and the number of circuits it will support, can also impact the cost. Larger and more complex towers generally cost more.
Tower height: The height of the transmission tower is a significant factor in determining the cost. Taller towers require more material and engineering expertise and therefore tend to be more expensive than shorter towers.
Location: The location of the transmission tower can affect the cost due to factors such as accessibility, site conditions, and local labor and material costs. Towers in remote or difficult-to-access areas may require additional logistical and transportation costs, while local labor and material costs can vary significantly depending on the region or country.
Foundation type: The type of foundation required for the transmission tower can also impact the cost. Foundations can be made of concrete, steel, or other materials, and the choice of foundation type will depend on factors such as soil conditions, seismic considerations, and local regulations.
Design requirements: The design requirements for the transmission tower, including load-bearing capacity, wind and ice load considerations, and electrical clearances, can affect the cost. Towers designed to meet higher load requirements or with additional features may be more expensive.
Permitting and regulatory requirements: Permitting and regulatory requirements, such as environmental impact assessments, land use permits, and other local regulations, can add to the cost of a transmission tower project.
Miscellaneous costs: Other costs associated with a transmission tower project may include transportation and shipping of materials, labor costs for installation, quality control and inspection costs, and contingencies for unexpected expenses.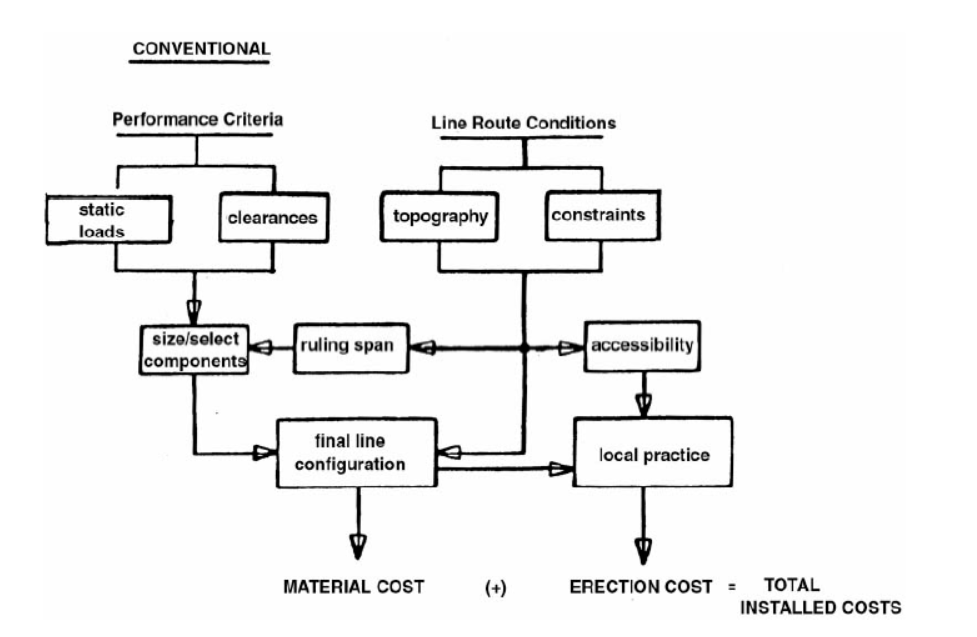 It's important to note that cost estimation for a transmission tower project requires careful analysis and consideration of all relevant factors. It's recommended to consult with experienced engineers, contractors, or other industry professionals to obtain accurate cost estimates based on the specific requirements of the project.
Summary
Transmission towers play a critical role in the reliable and efficient delivery of electricity from power plants to homes, businesses, and other facilities. They are a key component of electrical power transmission infrastructure, enabling the transfer of large amounts of electrical energy over long distances