Welcome to our comprehensive guide to EHT equipment testing! In this guide, you'll learn about the different types of testing, standards, and certifications, and the benefits of ensuring equipment safety and reliability.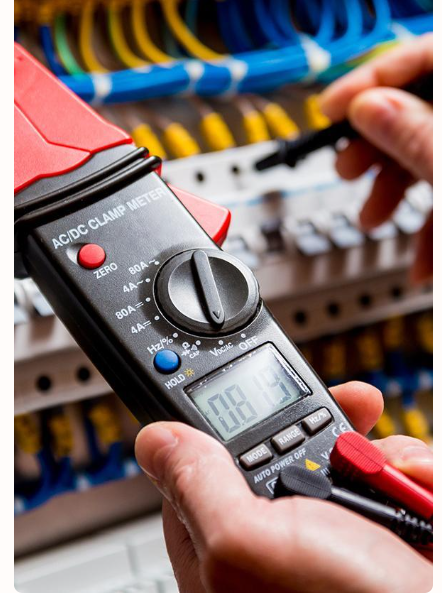 Importance of EHT Equipment Testing
| | | |
| --- | --- | --- |
| Improved Safety | Increased Reliability | Meeting Standards |
| EHT equipment testing ensures that your equipment is safe to use and won't cause any harm to workers. By testing for faults or malfunctions, you can make sure your team is protected. | By testing your equipment, you can ensure that it is functioning properly and efficiently. This can help to prevent unplanned downtime and keep projects running smoothly. | There are various standards and regulations that require EHT equipment testing. By meeting these standards, you can avoid costly fines and ensure compliance with regulations. |
Importance of EHT Equipment Testing
Types of EHT Equipment Testing
Non-Destructive Testing
This type of testing is used to inspect equipment without causing damage. Methods include visual inspections, ultrasonic testing, and x-ray imaging.
Destructive Testing
This type of testing involves physically damaging the equipment to determine its strength and durability. Methods include tension tests, compression tests, and bend tests.
Performance Testing
This type of testing evaluates how the equipment operates under normal conditions. This can include load testing, endurance testing, and environmental testing.
Common Tested Parameters
During testing, certain parameters are measured to determine the quality and safety of the equipment. These include electrical insulation, dielectric strength, leakage current, partial discharge, corona, grounding, and temperature rise.
Types of EHT Equipment Testing
Certifications and Standards
IEC Standards for EHT Equipment Testing
The International Electrotechnical Commission has developed a wide variety of standards for EHT equipment testing, which cover test procedures, compliance criteria, and much more. Following these standards is vital for ensuring the safety and reliability of electrical equipment.
Benefits of EHT Equipment Testing
EHT equipment testing can identify faults and potential safety hazards before they cause harm to workers or property.
Improving Equipment Reliability
By identifying and addressing potential issues, EHT equipment testing can increase the reliability and efficiency of electrical equipment.
Meeting Regulatory Requirements
Many regulatory requirements mandate regular EHT equipment testing, which can help your organization avoid fines and legal issues.
Conclusion
Electrical equipment testing is an essential part of ensuring safety and reliability in the workplace. By investing in proper testing and following relevant standards and certifications, you can protect your workforce, prevent expensive downtime, and meet regulatory requirements. Contact us today to learn more about how we can help you with your EHT equipment testing needs.